We produce technology for compacting, transporting and processing waste We provide comprehensive services, professional advice and tailored solutions in the field of waste management. We service all compacting equipment.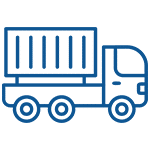 Stationary and mobile compactors for compacting and transporting waste
Technology for customers who generate a large amount of waste. The machinery and equipment are designed for the needs of these customers. They significantly reduce the volume of waste, which allows for easier and more efficient transport and storage.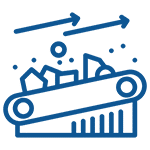 Equipment adapted to your waste production
Complex equipment that precisely reflects the needs of companies that generate a large amount of waste. It automates waste collection and compaction and significantly reduces the cost of its transportation and further processing.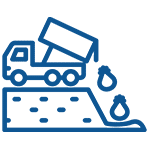 Waste transfer station
Compact and very powerful equipment that significantly improves the efficiency of waste collection and transportation. It is suitable for cities and waste collection companies, saving costs in waste collection and transportation.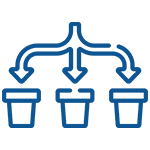 Sorting lines
We design, build and supply waste sorting lines in cooperation with foreign partners. We also provide maintenance services and supply individual components for these lines.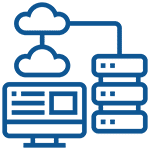 Remote management systems
The monitoring and control system for the press technology informs via a web application and automatic notifications about the status of the machines their filling and future filling. Suitable for efficient waste collection planning.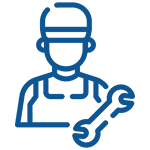 MAINTENANCE AND REPAIR SERVICES
We carry out minor, medium and major repairs of all compacting technology, as well as regular revisions, inspections and operator training. We also offer consultation and estimates of repair costs.
IVP CZ a.s. builds on its long-standing tradition and experience in the manufacture of waste management technologies. By using the most modern approaches in the production process and its many years of experience, it ensures minimal purchase costs for machinery, a long service life and unrivaled quality.








IVP CZ a.s. Company headquarters
Plzeňská 1574
252 63, Roztoky