AUTOMATIC waste reloading station
This automatic waste reloading station is suitable for operations that generate a large amount of waste that needs to be used efficiently. Saved space and time and high efficiency are the main advantages of this technology.
AUTOMATIC waste reloading station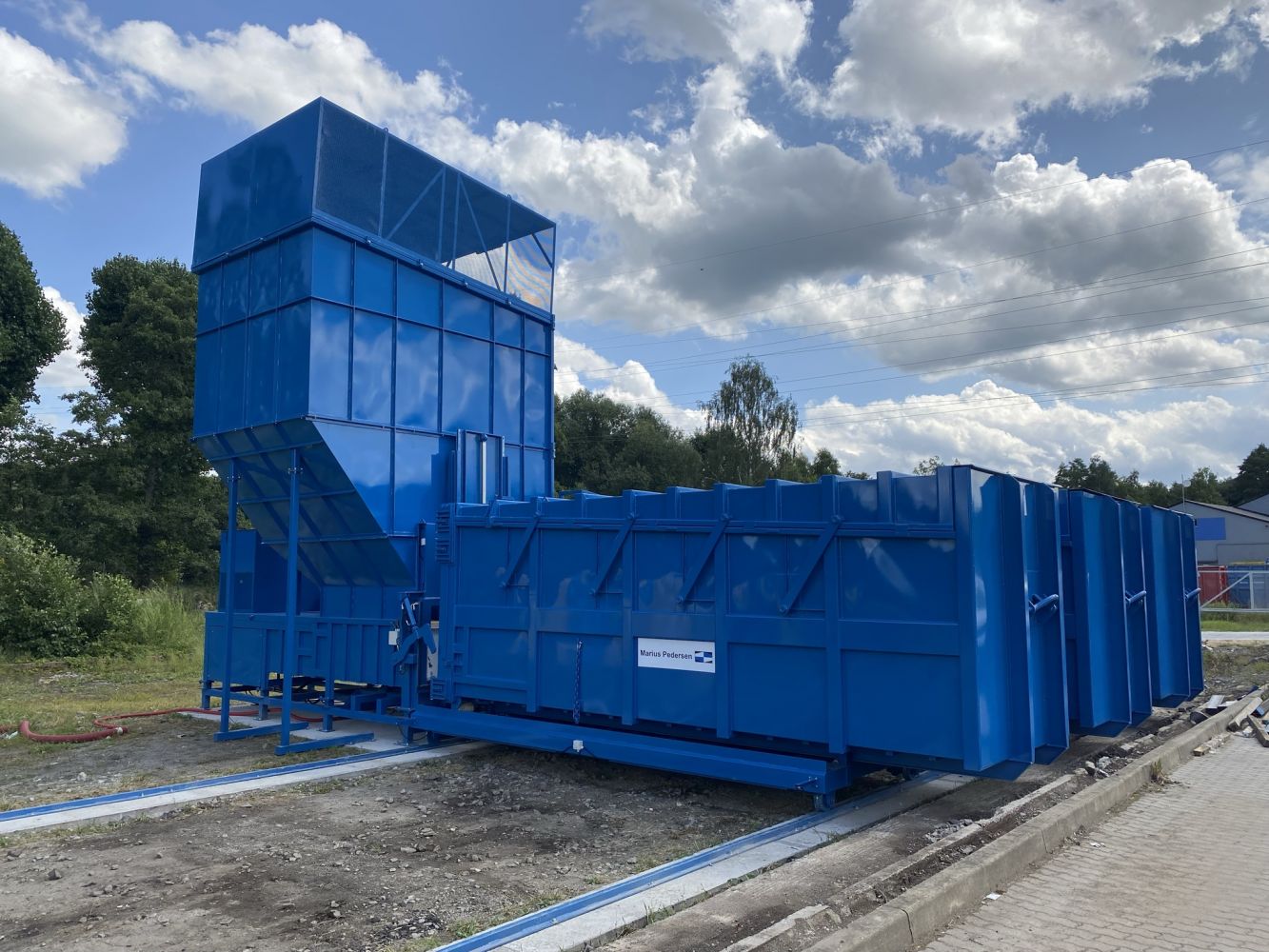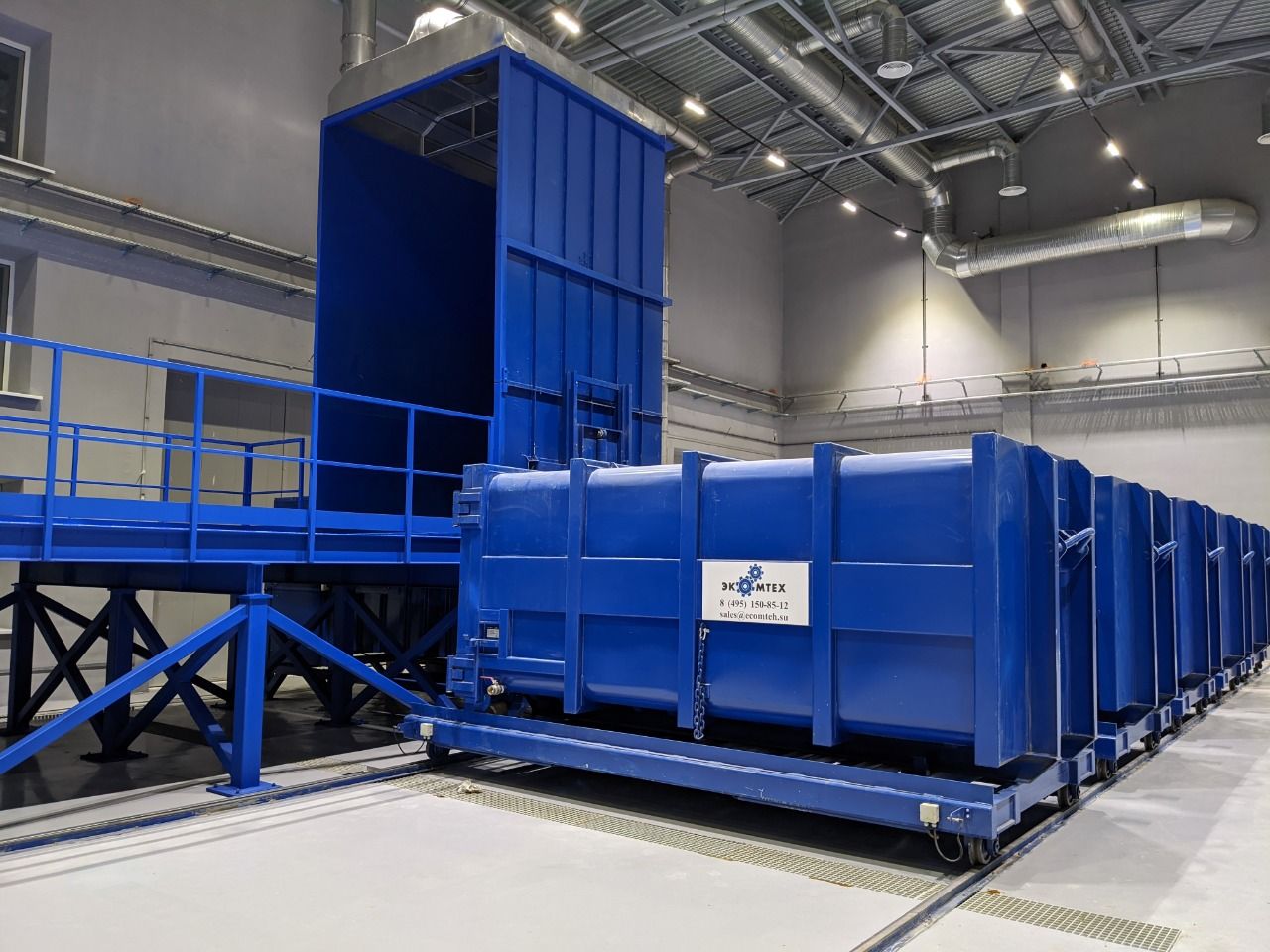 The waste reloading station is very efficient due to its simple operation and high efficiency. The station uses one press unit and an optional number of connection containers; the containers are placed on a track, and the control system disconnects the container once it's full, connecting another empty container automatically or if selected by the operator. The full containers can then be removed.
This system ensures that the containers are continuously being filled with waste. The operator may select containers for the pressing of various materials (container for plastic, municipal waste, paper). The waste reloading station saves money, time and operating costs. Waste is sorted and pressed.
Any kind of container from any vehicle can be emptied into the waste reloading station. The tall hopper prevents waste from falling outside the press hopper, while also preventing the waste from being spread by the wind around the transfer station.
This technology is perfect in places where long-distance material transport is required. The waste reloading station meets the strictest requirements of safety standards and for the quality of material used. The waste reloading station can be connected to a waste sorting line, where it automatically presses the material.
Technical components of the waste reloading station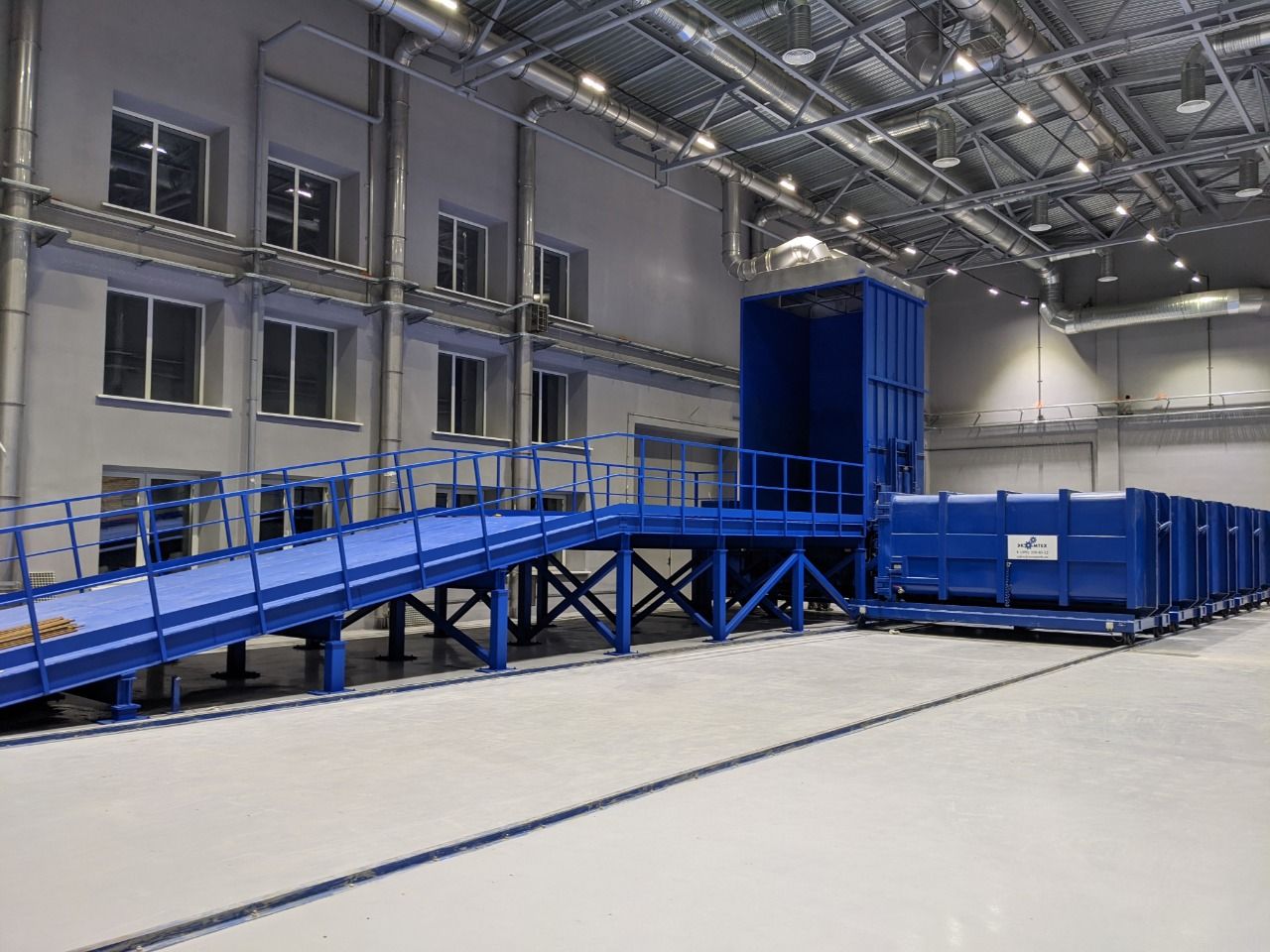 The station uses the strongest press VSP 70 MAXIM; this press has a huge pressing force and a high press head speed, making it suitable for pressing large pieces of waste (sofas, pallets and other atypical types of waste).
Any containers offered by the company can be used as auxiliary containers, but to take advantage of the maximum potential and capacity of the waste reloading station, the most suitable container is VRK 36 (36 m3 volume).
The large hopper and ramp ensure simple and efficient work. The waste reloading station can be placed below ground level, vehicles can pour waste from a raised platform, or a massive access ramp that can handle any vehicle intended for waste collection with its large load capacity can be connected to it.