The VSP 45 press is designed for maximum performance at full load and a large amount of waste.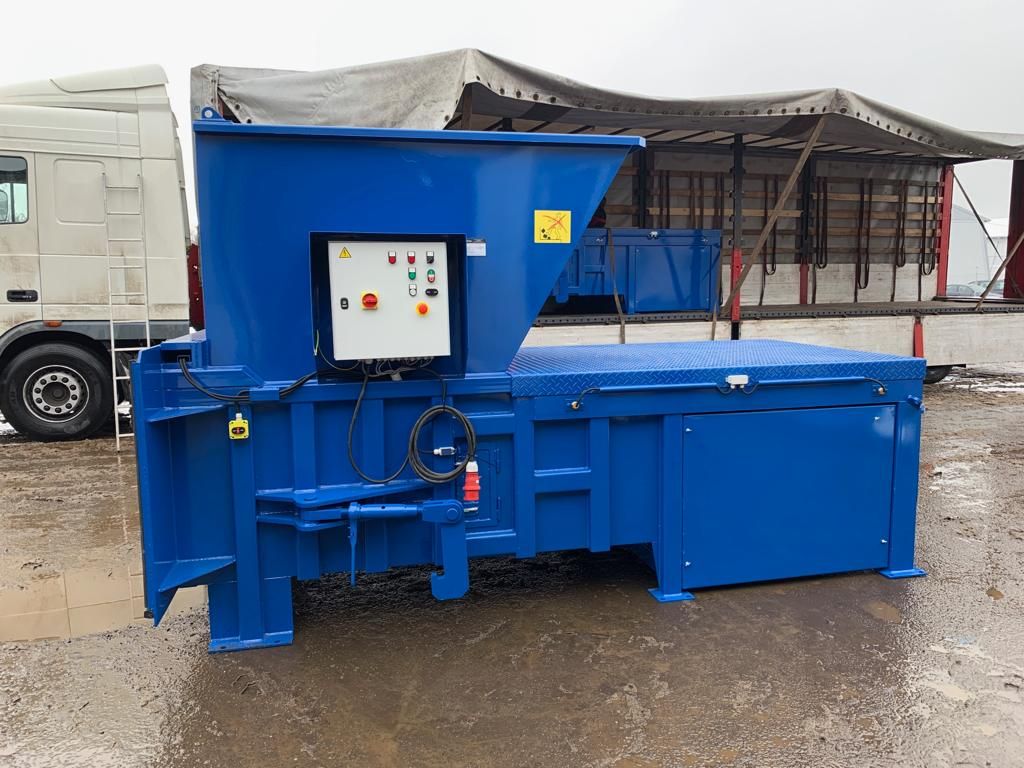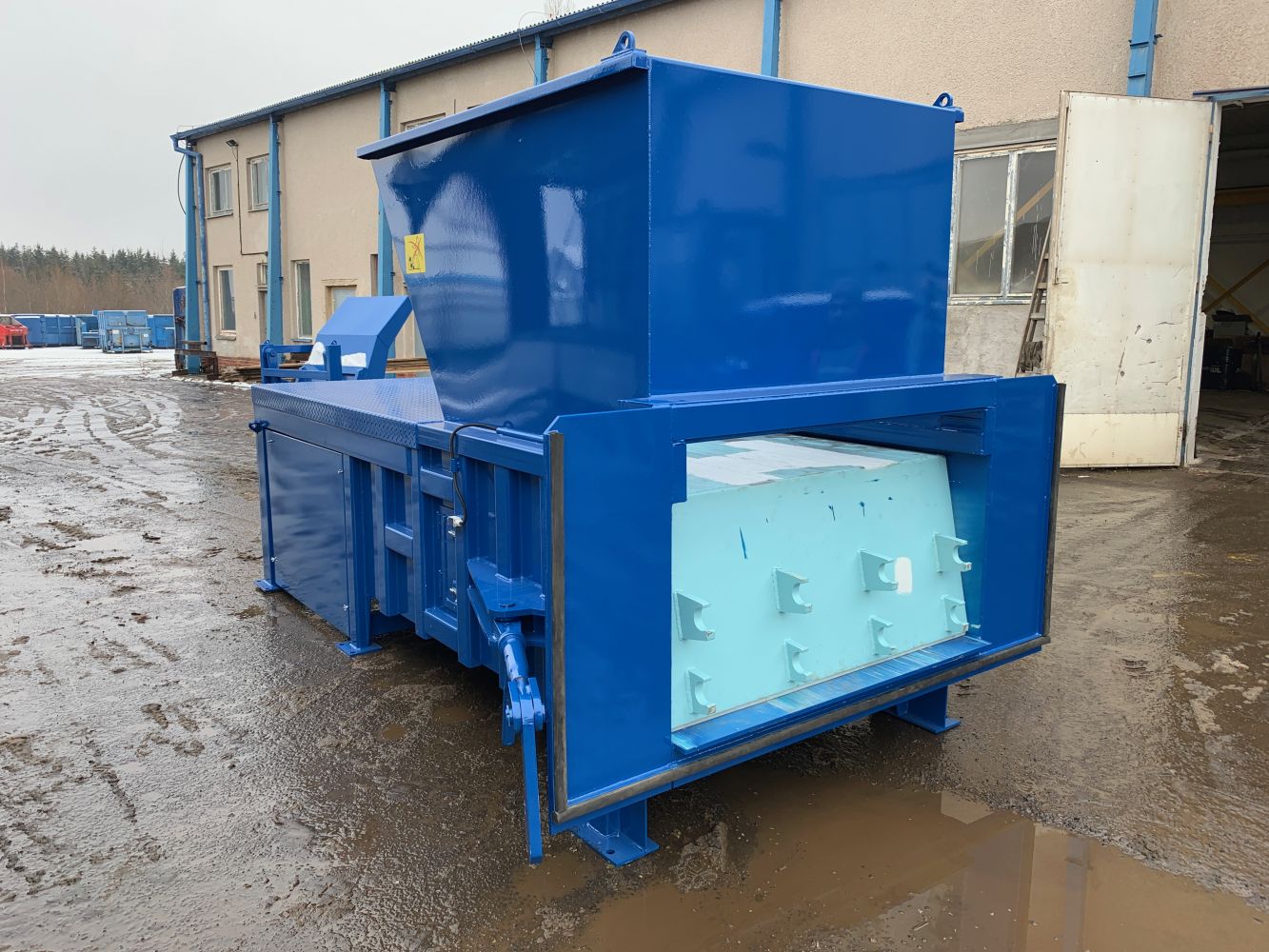 The VSP 45 press is designed for maximum performance at full load and a large amount of waste.
Stationary press VSP45 is firmly screwed onto a concrete base with anchor bolts. It can alternatively be placed on a steel floor (in the case of unsuitable terrain). All functions of the container are controlled by buttons on the control panel and a programmable module. The runways in front of the press allow seamless connection of an connection container to the press.
The press's great advantage is the technical construction of the machine; part of the machine by the hopper can be used as a walk ramp, or a container tipper or belt conveyor can be placed on it.
VSP 45 LH (automatic connection). This button is used for automatic connection through hydraulically controlled arms.
VSP 45 LR ((manual connection). Once the container is pushed up against the press, the operator anchors the press hooks into the latches and fastens the container to the press with a ratchet screwdriver.
The button also opens the shield located on the secondary container and starts the pressing cycle. The number of cycles is set according to the customer's requirements.
When the container is 80% full, the green light on the panel lights up. If requested by the customer, an audible alarm can also be installed. When the secondary container is 100% full, the red light on the panel lights up and the pressing stops. A GSM Module can also be installed on the press to signal faults and when the press is full, or it can be connected to the machine monitoring system.
fter the pressing stops, the press switches to manual operation on the control panel – the shield closes, the remaining material is manually pushed into the container and the shield of the pressing container is automatically closed.
Secondary containers come in standard sizes of 20, 30 and 36 m3. (VPS). (VPS).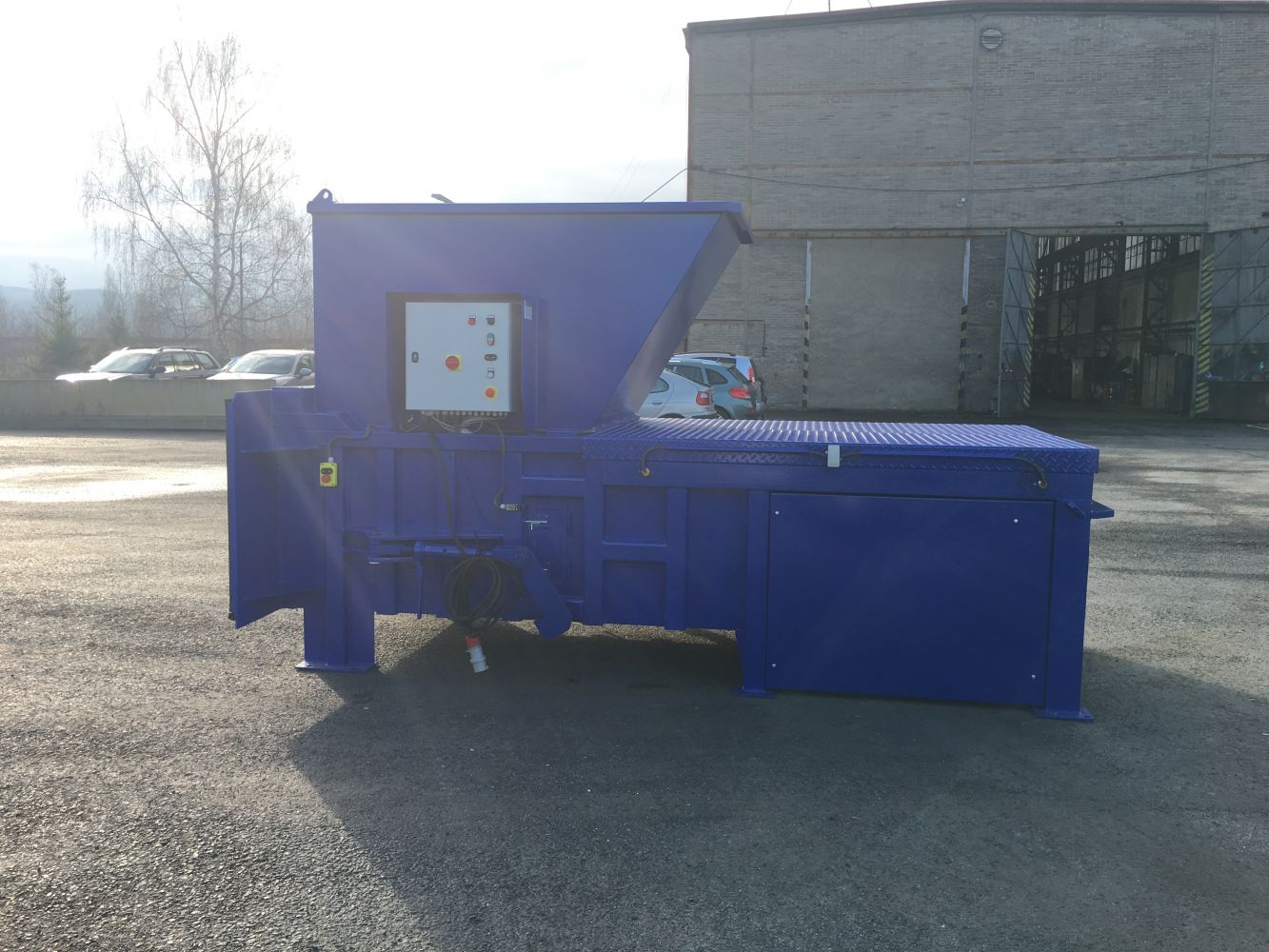 Optional accessories for stationary press VSP 45
durable hopper (with a crushing frame for filling forklifts)
flexible hydraulic mount
oil cooling
oil heating
optical startup sensors
integrated, ramp or mobile loader
connection for conveyor belts
machine monitoring and remote management system
large hopper for dumping waste from vehicles
tall hopper
tube and roofing
connection to the truck gate